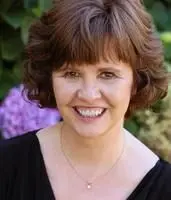 Hope is the unseen seed, buried deep
within the fallow ground.
whw
Personal Statement
My earliest training in the health sciences began around the dinner table of my childhood home under the tutelage of my father and mother. I am the only daughter and middle child born to a general and vascular surgeon and a psychiatric nurse. At the time of my birth, San Pedro was the bustling harbor town of the Port of Los Angeles that connected our small community to the rest of the developing city. It was considered the melting pot of Los Angeles, imbued with the cultures of various ethnic groups from around the world long before integration was popular or politically correct. My circle of friends made up a mini United Nations with people who played and worked together in the salt filled air of the seaport village. This early exposure to ethnic diversity has enabled me to comfortably navigate in a multi-cultural world.
Family dinner conversations, when not interrupted by an emergency call from the hospital, were an intriguing mixture of politics, sports, and current events, punctuated by the latest developments in medicine and psychoanalytic thought. From this early beginning I emerged into adulthood with a rudimentary understanding and belief in Engel's biopsychosocial model and continued my education and training by integrating the biological and psychosocial aspects of health and well-being. I have focused on my love of understanding human nature and helping others do the same with a profession as a psychotherapist.

Formal education, training, and experiences are essential ingredients for a professional life. I have been fortunate to have many excellent opportunities over the course of my career, such as a degree in Psychology from UCLA, a Master's degree in Marriage and Family Therapy from Azusa Pacific University and a state license in Marriage and Family Therapy. My postgraduate certificate from the Institute of Contemporary Psychoanalysis in Psychodynamic Psychotherapy deepened my understanding of the power of human connections and relationships. In particular, I learned how attachment relationships help form our neurobiology and psychology. My doctorate in Health Psychology from Northcentral University has enabled me to further understand the interconnections of our mind, brain, body, and spirit. My dissertation research was focused on parental attachment patterns and the impact on health-related quality of life in couples raising children with autism spectrum disorders.
In conjunction with the compulsory education that is necessary for any given profession, life itself has a way of providing informal courses that perhaps we would have never signed up for, but we are required to take in spite of our protests. My own personal and familial experiences with chronic and life threatening illnesses such as heart disease, cancer, autoimmune disorders, endocrine disorders, and infertility have taught me more than I ever wanted to know about the unique challenges faced by an individual and his or her significant others when living with a chronic or life threatening illness. In addition, raising a son with high functioning autism and a daughter with childhood chronic asthma has given me and my husband a first hand experience of the innumerable complicated issues that families face when a child has special needs. We are both acutely aware of what it takes to keep a relationship intact throughout the course of dealing with non-normative life stressors. Ultimately, this resilience has become a collective strength that both of us bring to our work as educators and therapists.
These life changing personal experiences combined with my professional training have given me a unique perspective in helping others to come to terms with the difficulties inherent in living with many of life's challenges, whether living with a chronic physical or psychological illness, raising a child with special needs, or facing the unknown of infertility or a life threatening illness of a loved one, and ultimately the losses and changes that each one of us ultimately faces. Out of this personal and professional experience, I strive to assist each person in creating their best life possible.
I believe that we live in an exciting time in the convergence of neuroscience and psychology. Applying this dynamic area of research to the therapeutic relationship has the potential to produce life-changing results in those engaged in the process. I have already had the privilege of experiencing this many times throughout my work as a psychotherapist. My hope and intent is to continue this life changing work.
Professional Bio

Dr. Wendy Hill Williams brings a rich professional life to her work. Formally educated in the disciplines of psychology (UCLA: BA), Marriage and Family Therapy (Azusa Pacific University: MA), and in-depth psychodynamic studies (The Institute of Contemporary Psychoanalysis), her observations and suggestions are richly steeped in solid psychological understanding. To enhance her expertise in the field of health and wellness, Dr. Hill Williams received her doctoral degree in Psychology with an emphasis in Health Psychology and Behavioral Medicine at Northcentral University.
Wendy's 35 years as a practicing psychotherapist adds credibility to her gift of understanding the complexities of human behavior and relationships. She is a former professor of graduate school therapists (Azusa Pacific University), a former supervisor of Marriage and Family Interns, as well as a former part time faculty member at California State University Northridge. Her comfort with and ability to personally engage a large audience has been enhanced by numerous public speaking engagements.
As a California State licensed Marriage and Family Therapist, Dr. Hill Williams specializes in working with individuals, families, children, and groups, dealing with a variety of issues, which are indicated below. She looks at the whole person -- mind, body, soul, and spirit -- and focuses on making meaning out of experiences and establishing healthy attachments to God, self, and others. In a context of acknowledgement, understanding, and compassion, hope is offered to each individual as they are encouraged to create their best life imaginable.

Above all, it may be who she is and the qualities of genuineness, warmth, honesty, and integrity that enhance her work the most. Her respect for, and delight in the uniqueness of each individual is a refreshing approach to life. Her capacity to acknowledge, accept, and even laugh at her own shortcomings enables her to relate to others with understanding and acceptance. Her deep faith, spirituality, and belief in each person's capacity for growth and transformation for the greater good of humankind guide her work and her life.

Wendy is the mother of an adult daughter and son, as well as a mother-in-law to a delightful son-in-law. She lives with her husband in Porter Ranch, California where she also conducts her psychotherapy practice.

Areas of Emphasis
• Attachment Relationships and Neurobiological integration
• Health Psychology, Including
• Coping with life threatening and chronic illnesses
• Grief and loss, including infertility and pregnancy loss
• Families of children with special health care needs and spectrum disorders

• Women's issues, including adolescent girls coming of age, midlife transitions, mindful and successful aging
• Abuse recovery and adult child issues
• Boundaries and sense of self
• Eating disorders
• Mood disorders, including anxiety, depression, PTSD and other stress disorders
• Emotional Focused Couples Therapy
• Relationship enhancement and communication skills
• Parenting and parent-child relationships
Contact Wendy:
(818) 701-0107 ext 2